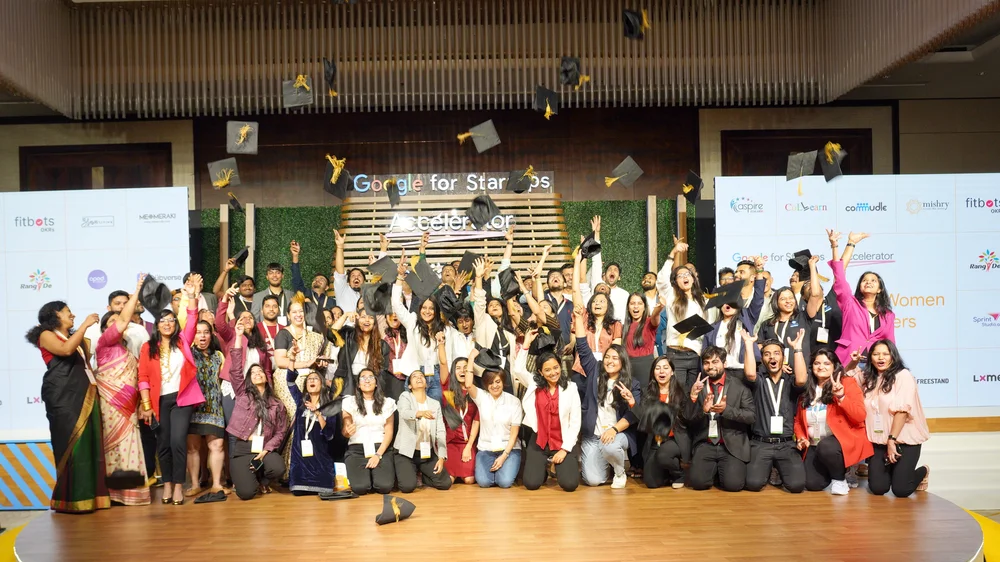 This International Women's Day, Google has congratulated the 20 women startup leaders who have completed their journeys in the first Google For Startups Accelerator for India Women Founders. "At Google, we are committed to supporting these journeys with programs and partnerships designed especially for women to overcome the obstacles that come in the way of this quest – because it is our abiding belief that any system, be it a business or an entire economy – can be universally rewarding only if its architects are representative of its beneficiaries," wrote Paul Ravindranath Program Manager, Google for Startups Accelerator India, in a blog post.
"We are thrilled to share that the first cohort of the Accelerator has now successfully concluded. In embracing their roles of being both leaders and learners, every one of the 20 members of the cohort have deeply inspired us, and we are excited about the wide-ranging impact they will bring to the broader startup ecosystem," wrote Ravindranath.
Here's the full list of the 'class of 2022':
Aspire For Her
Brown Living
Collearn
Commudle
Dubverse
Elda Health
Fitbots Okrs
Freestand
Jumping Minds
Lxme
Me Meraki
Mishry
Opod
The Bridge
Rang De
Savage
Sprint Studio.ai
Pick My Work
Track Now
Tradyl
What is Google for Startups Accelerator for India Women Founders
Launched last year, Google For Startups Accelerator for India Women Founders is a three-month programme focussed on women founders that includes curriculum and engagement opportunities addressing areas like access to networks, access to capital, hiring challenges, mentorship, and many others. The accelerator is designed to bring the best of Google's programs, products, people and technology to the early-stage women-led tech startups based in India. The program includes content and mentorship tailored to the unique needs of women founders, and opportunities to network with our global community. Applications to this accelerator program are currently closed. Startups with up to Series A can express interest for the future classes.
Please follow and like us: