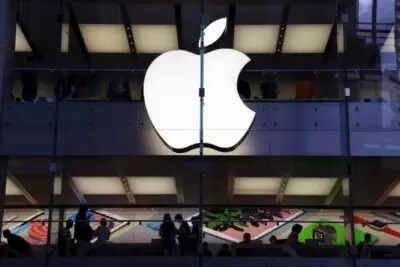 Apple is reportedly reshuffling its international business management in a bid to focus on India, suggesting that the country's importance is growing for the Cupertino-based company.
Bloomberg cited people with knowledge of the matter as saying that this move will give India an increased prominence inside the tech giant. Furthermore, this will be the first time that India will become an important country to serve the region.
Recently, Hugues Asseman, Apple's vice president in charge of India, the Middle East, the Mediterranean, East Europe and Africa, retired – making way for Ashish Chowdhary. Chowdhary will now report directly to Michael Fenger, Apple's head of product sales.
India's importance for Apple
On the last earnings call, company CEO Tim Cook said the company is putting "a lot of emphasis on the market" and compared the current state of its work in India to its early years in China.
"We are, in essence, taking what we learned in China years ago and how we scale to China and bringing that to bear," he said. It is to be noted that China currently generates roughly $75 billion annually for Apple.
India is also on its way to becoming a critical place for the company's product development as key suppliers are moving to the region. Apple is working with manufacturing partner Foxconn to set up new iPhone production facilities in India, reports said.
The report also said that the changes will affect "Apple's management structure but not the way it reports regional sales in public financial results."
iPhone 14, iPhone 14 Plus Yellow colour
Apple recently launched the Yellow colour option for the iPhone 14 and iPhone 14 Plus models. Those interested can pre-order the phones beginning March 10, with availability beginning March 14. The iPhone 14 and iPhone 14 Plus will be available in yellow in 128GB, 256GB, and 512GB storage capacities, starting at Rs 79,900 and Rs 89,900.
Please follow and like us: