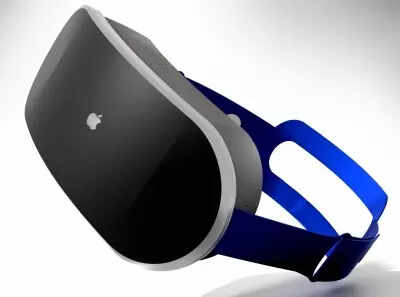 For quite some time, Apple has been speculated to announce its Augmented Reality/Mixed Reality (AR/MR) headset. While that announcement hasn't come yet, there are already rumours floating in about the second-gen model of the rumoured headset. As per a Medium post by popular tipster Ming-Chi Kuo, Apple may offer four variants – including two low-end variants – in 2025.
In his post, Kuo wrote "Apple's second-generation AR/MR headset has two high-end and low-end models. The high-end and low-end will be developed and produced by Luxcaseict and Foxconn, respectively. The current launch schedule for both models will likely be in 2025."
Change in manufacturer key may help develop a cheaper second-gen AR/MR headset
As per the source, the second-gen AR/MR headset will be cheaper to produce due to the change in manufacturer. While Pegatron is handling the production of the first-gen headset, it may pass on the baton to LuxShare ICT-owned Luxcaseict. The change in manufacturer may end up reducing the cost of production for the headsets.
About Apple moving production, Kuo stated, "It's expected that Pegatron will likely transfer the AR/MR development team and production resources to Luxcaseict (a joint venture between Luxshare ICT and Pegatron), led by Luxshare ICT, in 1H23. It essentially means that Luxshare ICT will take over this product's subsequent design and production. Such changes will lead to the subsequent acceleration of reducing the cost of the headset, which is what Apple expects."
First-gen AR/MR headset may be on the cards for a 2023 launch
The AR/MR headset is expected to be announced at some point this year. As per previously reported rumours, Apple plans to allow users to create AR apps for the headset, without any coding knowledge. The headset may also bring health and wellness features for meditation and exercise.
Please follow and like us: