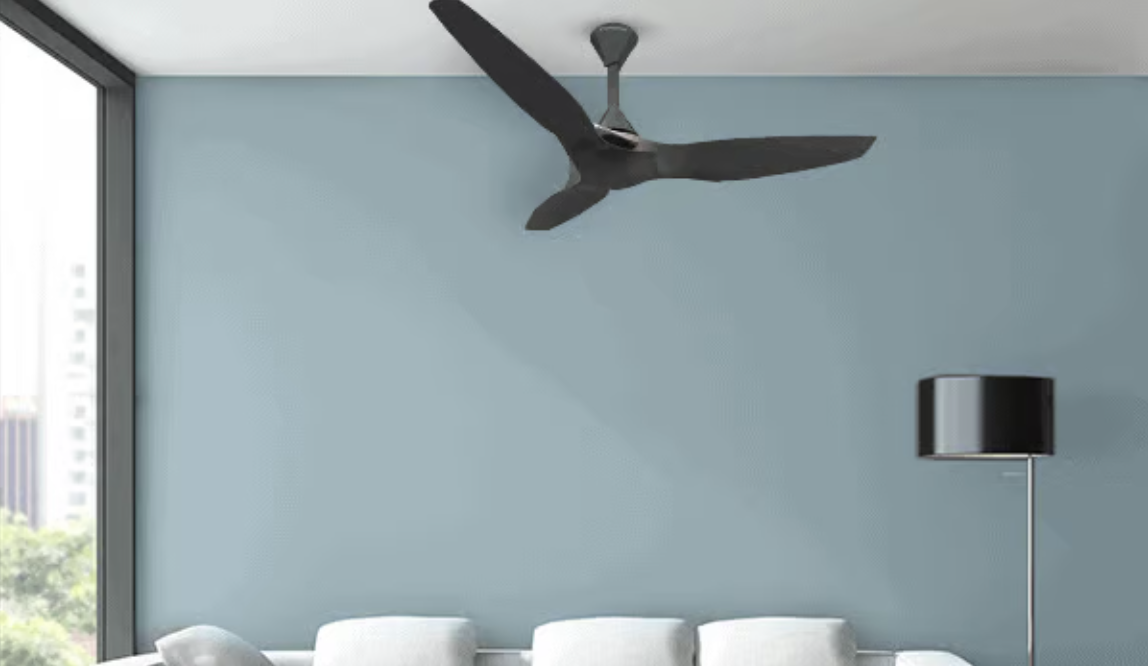 Almost every appliance has gone smart — from bulbs to air conditioners. However, an appliance that is perhaps found in most households hasn't gotten enough smarts yet. We are talking about the good ol' ceiling fan. Crompton Greaves Consumer Electrical is a leader in the market and we spoke to Mathew Job, executive director at the company about smart fans and the evolution of tech in fans.
"At the moment, the fans that are smart are rather basic. We believe that with technology available today, a smart fan could learn your likes and adjust itself on how hot it outside," says Job.
The challenge, however, according to Job is to make sure that this tech is made available to customers at an acceptable price. "If you charge Rs 25,000 for a fan, it will never work," feels Job.
The other challenge is that what the word smart really means in a fan. "Currently, the smarts are around the periphery of the product but it isn't affecting the core performance of the fan," says Job. What Crompton wants to do is using technology to make the core experience smarter for the consumer. "We are not there yet but that's the direction we are headed in," he adds.
The market for smart fans, Job says, is very small and perhaps in "low single digit percentage". For the smart fans to become relevant, it needs to be at least 5-10% of the market. "That will happen, as I said, change the consumer experience."
Job argues that there are very few appliances that have gone smart and made a difference to the consumer experience. "Alexa switch on, do this and that is there but I believe that we will find relevant consumer experiences to actually grow the market in the next 5-7 years," he says.
Star ratings come to
ceiling fans
According to Job, technology will play a crucial role in delivering fans that come with the expected star ratings. "We are still using induction motor technology but we have had to redesign the entire fan. Also, the manufacturing process has to become more robust for it work," he explains.
What the ratings will do is that it will constantly make manufacturers upgrade the technology every two years. "What is a two-star fan now perhaps will be a zero-star fan in two years, so the evolution of technology will play a critical role."
The Bureau of Energy Efficiency (BEE) has made it mandatory for all ceiling fans to display star ratings. The rule came into effect from January 2023.
The BEE ensures that electronic appliances follow certain guidelines when it comes to energy efficiency. Star ratings are given to each appliance on the basis of certain test results. Based on the test results, the BEE gives star ratings to each appliance available in the market.
Job says that while a customer will have to pay more — close to Rs 150 — to buy a one-star rated fan, it will end up saving close to Rs 850 annually.
Please follow and like us: