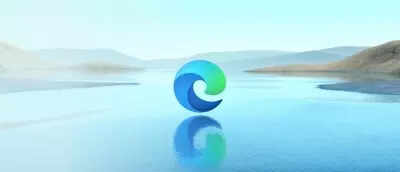 Ever since Microsoft has announced the new Chromium-based Edge, it has always tried to stay ahead of the competition when it comes to adding new features. It appears that the company is once again bringing a feature that will make Edge a better browser for people who love to watch videos.
The new feature we are talking about is called VSR and it was first announced in CES 2023 earlier this year. It appears that the company is finally ready to ship it to users. For those unaware, VSR stands for Viideo Super Resolution, an AI-powered tool designed to automatically improve the video quality in Edge browser. The tool upscales the resolution of the videos that's being played on Edge via any streaming platform.
The Video Super Resolution feature is now available to beta testers running the latest version of Edge Canary build. To try this feature, users can download the latest version of Edge Canary and use the feature. However, there are certain limitations with the feature.
For instance, VSR in Edge only works with videos that are 720p or lower in resolution. In addition, the videos are supposed to exceed 192 pixels in terms of height and width. Plus, the video shouldn't be protected with digital rights management technology such as PlayReady or Widevine. This means, videos from streaming platforms like Netflix, Hulu, HBO Max won't be able to take advantage of the feature.
That's not it. There are certain hardware limitations as well. For the feature to work, the device must have either an Nvidia RTX 20 or newer; or AMD Radeon RX5700 or newer GPU. Also, the system should be plugged into the power source.
The good thing is that unlike Nvidia's own upscaling feature, Microsoft's VSR supports both Nvidia and AMD GPUs.
Please follow and like us: