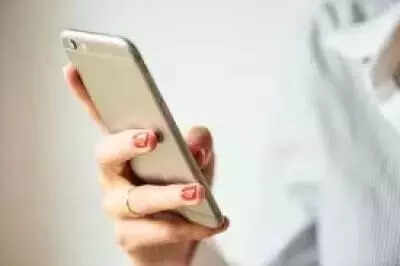 Google Phone is the default calling app for Android users. The tech giant started testing some new UI changes for the Phone app in September 2022. These changes included a new calling screen and a redesigned bottom sheet. The latest design layout was earlier available only for beta testers. According to a report by 9to5Google, the company has now started rolling out these changes to more users. We were also able to see the new design layout on the Google Phone app version 99.0.5. The report claims that users who are on the stable version of the app (version 98) are also seeing the new change. However, the latest design is yet to roll out for all Pixel owners with a server-side component.
Google Phone app UI changes: How does the new design look
Earlier, the calling screen in the Google Phone app used to have buttons and other controls placed in the middle of the display. The new calling screen layout has pushed these buttons to the bottom of the screen which is now showing above the end call option.
Users who have already received the new layout of the app will see the "Keypad" "Mute," "Speaker," and more buttons on the bottom sheet. On opening the Keypad section, it will appear as part of the bottom sheet. Meanwhile, the More section includes three other options — "Hold," "Video call," and "Add call."
However, the top half of the screen which includes the contact's profile image and name remains unchanged. The latest sheet design layout (which also comes with Dynamic Colour) is even aligned with the Material You theme. This redesign aims to help users to access the buttons more easily. The latest design will also reduce the possibility of the buttons accidentally getting pressed by the user's cheek.
Apart from this, more users are also seeing the Ongoing calls pill which is placed on the top left by default. The Ongoing calls pill was introduced with Android 12. It replaces the chat head approach which was available earlier.
Please follow and like us: