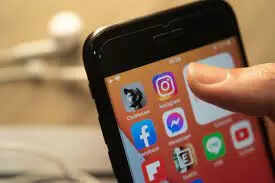 The government has released guidelines for social media influencers as well as celebrities to ensure transparency. The guidelines are aimed at ensuring that individuals do not mislead their audience while endorsing any product or service.
The Department of Consumer Affairs released guidelines, titled "Endorsements Know-hows", which mandates that endorsements undertaken by influencers are in compliance with the Consumer Protection Act.
"When there is a material connection between an advertiser and celebrity/influencer that may affect the weight or credibility of the representation made by the celebrity/influencer," the guidelines noted.
Use simple language
As per the guidelines, the endorsements must be made in simple and clear language. The guidelines also say that individuals must not endorse any product or service that they have not personally used or experienced.
For paid or barter brand endorsement, disclosure words like "advertisement" "ad" "sponsored" "collaboration" or "partnership" should be indicated as a hashtag or in headline text, the guidelines noted.
Placement of disclosures
The guidelines note that a disclosure must be placed in the endorsement message in a manner that is clear, prominent and extremely hard to miss.
"For endorsements in a picture, disclosures should be superimposed over the image enough for viewers to notice. For endorsements in a video or a live stream, disclosures should be made in both audio and video format and displayed continuously and prominently during the entire stream," the Ministry of Consumer Affairs, Food & Public Distribution said
The guidelines advise celebrities and influencers to always review and satisfy themselves that the advertiser is in a position to substantiate the claims made in the advertisement.
What is a misleading advertisement?
Any advertisement or promotion through electronic, print and social media that misrepresents the nature, characteristics, qualities or geographic origin of goods, services or commercial activities can be broadly defined as a misleading advertisement.
Please follow and like us: