Windows 11 has been the most feature-rich version that Microsoft has released. Even though adoption rate might be slow, Windows 11 has a host of features that make the OS experience much better for Windows 11 users. One of the key reasons is the roll out of new and useful features every few weeks. And it looks like another Windows 11 feature is in the works. Microsoft has rolled out Windows 11 Insider Preview Build 25309 to the Dev Channel. In the build, Microsoft is rolling out a new enhanced volume mixer in Quick Settings. For the uninitiated, Dev Channel is meant for those who are part of the Insider programme and get features in beta mode.
What is the volume mixer feature?
In a blog post, Microsoft has revealed that it is introducing a new enhanced volume mixer into Quick Settings. As per the blog, "the updated audio quick settings experience brings a modern volume mixer that allows for quick customisation of audio on a per-app basis, with additional control to swap devices on the fly."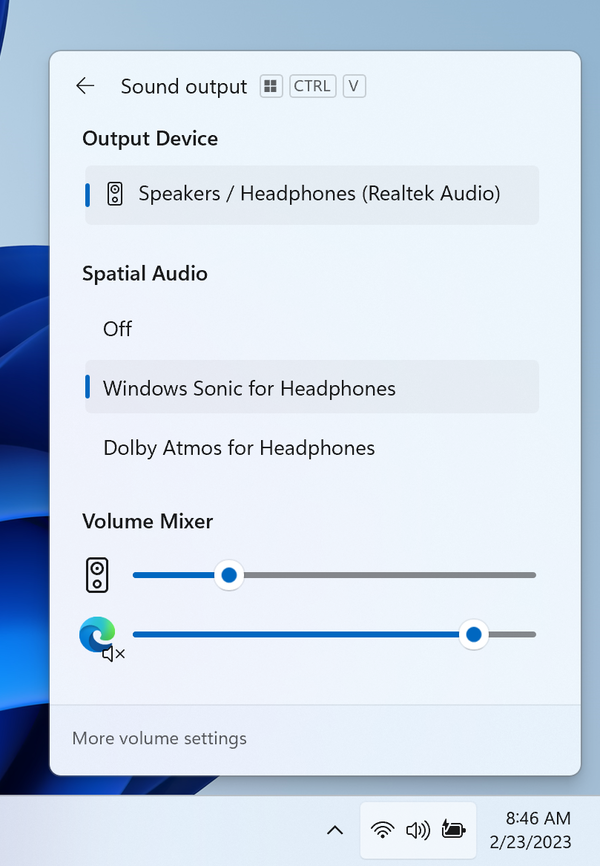 Further, Microsoft has also added a new keyboard shortcut (WIN + CTRL + V) to bring users directly to the volume mixer for faster control of the experience. "With this change, you can now tailor your audio experience better with more control and fewer clicks to better manage your favourite apps," noted Microsoft in the blog post.
Microsoft has also said that the feature won't be available to everyone in the Dev Channel. "We are beginning to roll this feature out, so it isn't available to all Insiders in the Dev Channel just yet as we plan to monitor feedback and see how it lands before pushing it out to everyone," said Microsoft in the blog post.
Please follow and like us: