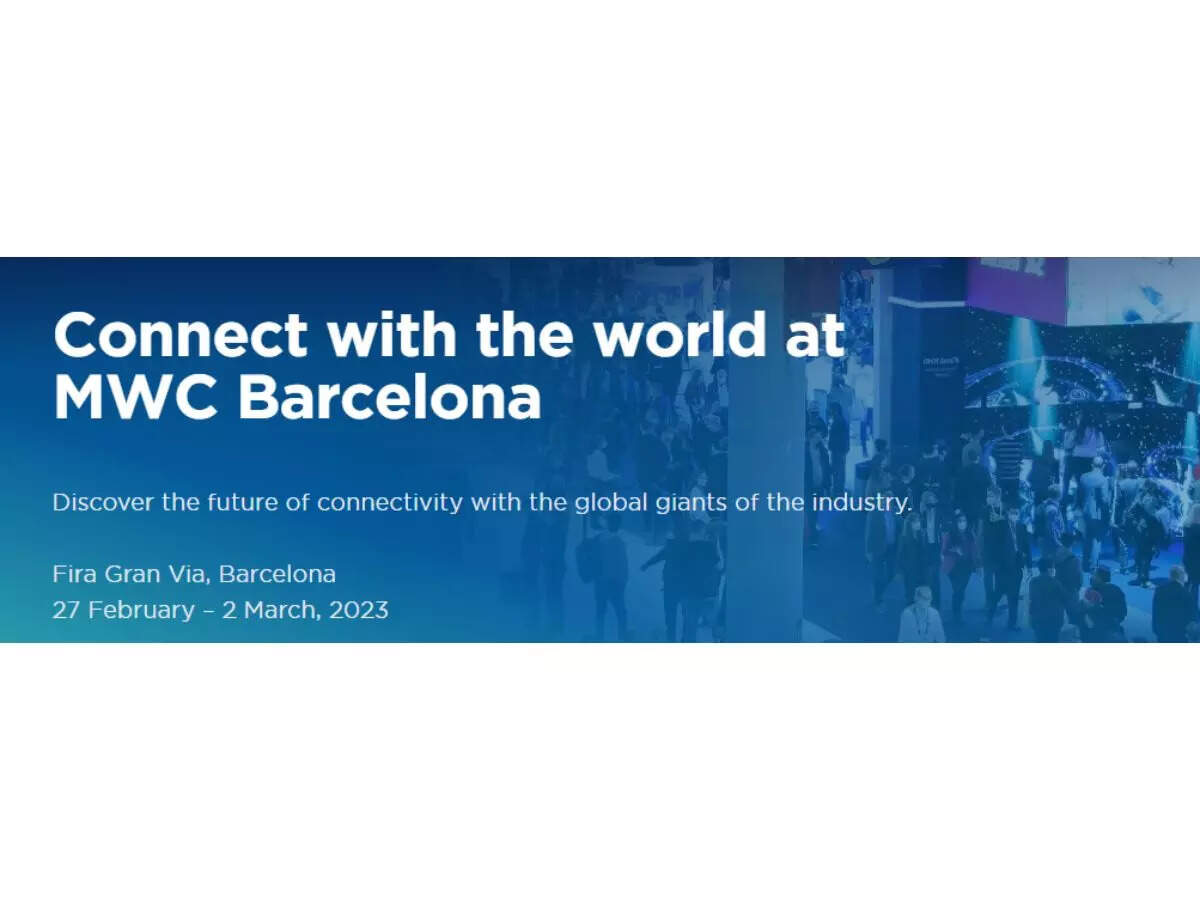 MWC Barcelona is one of the world's largest mobile industry trade shows that sees participation of consumer electronics, connectivity, telecom, smartphone and other related companies. MWCS 2023 themes revolve around smartphones, 5G, FinTech, OpenNet, artificial intelligence (AI), and innovation ecosystems, among others. Here's a ready reckoner on all that you can expect from this MWC 2023 including dates, venue, important launches and more.
MWC
Barcelona 2023: Date and Venue
Just like in the past years, the MWC Barcelona 2023 will take place at Fira Gran Via, Barcelona. This year's dates are: February 27 to March 2.
Mobile World Congress 2023: 75000-plus attendees, 2000-plus exhibitors
While Covid-19 pandemic did dent the footfall during the last edition of the global event, this year, MWC 2023 is expected to see 75,000-plus attendees. It is expected that there will be over 2,000 exhibitors at MWC 2023. The event will see consumer technology players showcasing their gadgets and services. There will be multiple announcements during the 4-day event.
MWC Barcelona 2023: Smartphones
This year's event will see a lot of smartphone companies displaying their smartphone technologies. While Apple has never been a part of the event, Android smartphone brands including OnePlus, Realme, Oppo and Xiaomi and others will be present at the event to showcase their devices/concepts/innovations.
OnePlus:
OnePlus has already announced that it will showcase a 'concept' phone at MWC 2023. The OnePlus 11 Concept phone was announced during the company's event where it launched the OnePlus 11 series of smartphones. The company has been teasing it through various social media channels.
The phone is likely to come with a "flowing back" design and a larger camera module than the standard OnePlus 11 5G.
Seriously pumped for #MWC23!#OnePlus11Concept

— OnePlus (@oneplus) 1676903400000
Realme: Realme will be showcasing the Realme GT 3 smartphone with 240W fast charging. The smartphone will also have a Pulse Light design that will allow users to customise the RGB settings for a unique look. The phone is a rebranded model of the Realme GT Neo 5 launching in China earlier this month.
We're giving YOU the chance to decide what sets #realmeGT3 apart. Is it ourA. #240WchargeB. #PulseInterfaceC. All of the above

— realme (@realmeglobal) 1677243603000
Xiaomi: Xiaomi will be launching the Xiaomi 13 series of smartphones that will include the company's flagship Xiaomi 13 Pro. The Chinese tech company has once again partnered with German brand Leica to power the Xiaomi 13 Pro's camera.
RSVP ⬇️ and discover everything #BehindTheMasterpiece at the #XiaomiLaunch.The #Xiaomi13Series and all the upcomi… https://t.co/XkpUGJmH1S

— Xiaomi (@Xiaomi) 1677069681000
Oppo: Oppo recently launched its Find N2 Flip and it will be showcasing the foldable smartphone at MWC Barcelona. Other than the smartphone, the company will also showcase Assisted Reality smart glasses and Oppo Air Glass 2.
MWC Barcelona 2023: 5G connectivity
Popularly known for its smartphones and tablets, Nokia will be likely talking about 5G and other advanced future technologies. Other brands, such as Ookla, Ericsson and Cisco will also be present at MWC 2023 that will have their focus on 5G technologies.
"At the dawn of 5G's next phase, MWC Barcelona provides an incredible opportunity to take stock of the accomplishments we've made as an industry, but also gain insights into the industry's trajectory," said Peter Jarich, Head of GSMA Intelligence.
Tech at MWC 2023: Metaverse, AR and VR
Another technology that is likely to make headlines during the MWC 2023 is metaverse. Companies involved in products related to augmented reality (AR), virtual reality (VR) and mixed reality (MR) will also exhibit their technologies.
MWC Barcelona 2023: New mobile processors from Qualcomm and Mediatek
Mediatek at MWC 2023: MediaTek has announced that it will showcase Dimensity 9200 flagship SoC along with satellite connectivity technology at MWC 2023.
The company will demonstrate 3GPP Non-Terrestrial Network (NTN) technology that brings two-way satellite communications to smartphones. The first smartphones with Mediatek's satellite connectivity are also launching, with more devices to be unveiled in the coming months.
The company will also be sharing information on its next-generation 5G New Radio NTN (NR-NTN) technology for the next wave of satellite-enabled devices.
Qualcomm at MWC 2023: There will be a Qualcomm booth at MWC 2023 and the company is likely to showcase technologies related to 5G, AR and VR platforms.
Read more news – http://www.ldmtalks.com/news-india/
Please follow and like us: