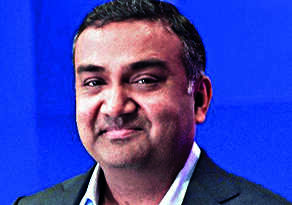 YouTube's new head Neal Mohan has shared his first letter to creators emphasising that the company in the year ahead aims to continue supporting the community by giving them more tools to make money. He also touched on other priorities for the year, including how YouTube is looking to experiment with generative AI and multiple formats like Shorts and podcasts, among other things.
The new head of YouTube posted his first open letter to creators in a blog post. He opens the letter remembering his first visit to the YouTube office, "A little over 15 years ago, I visited a company with an interesting take on digital video. As I walked through YouTube's small offices above a pizza parlor, I could see the promise of the platform."
"I've thought about that moment over the past few weeks as my longtime friend and mentor Susan Wojcicki transitioned to become an advisor to Google and Alphabet, and I took the helm as the new leader of YouTube. In its earliest start up days, I saw YouTube's potential. Now, I'm incredibly excited to lead it into the future. I spent much of my career at Google and earlier building ad products to help fund content creation across the internet. And during my time as YouTube's Chief Product Officer, our teams drove opportunities for creators and developed amazing experiences for viewers," wrote Mohan sharing about his time at Google.
Mohan then goes on to talk about the company's key priorities for the year 2023, here are the key highlights from the address:
Supporting the work of creators & growing creator communities
*
In today's challenging macroeconomic climate, we're offering opportunities to grow a business on our platform. YouTube's creative ecosystem supported more than two million jobs in 2021 in India, Brazil, Canada, the United States, Indonesia, Japan, South Korea, France, Australia, Germany, the United Kingdom, and Turkey combined, according to research by Oxford Economics.
* Hundreds of thousands of channels made money on YouTube for the first time in 2022.
* Gaming continues to be an area of YouTube where we're seeing incredible innovation. We saw more than 2 trillion gaming related content views on YouTube in 2022.
* We're continuing to make content on YouTube even more accessible with automatic captions for viewers in 16 languages. YouTube has captioned over six billion videos with more than one billion users watching videos with captions enabled every day.
* We're investing in the features and experiences that make YouTube a great home for viewers and creators. Here are a few areas we're particularly focused on:
Shorts
YouTube Shorts is giving creators greater reach – Shorts is now averaging over 50 billion daily views. And last year, the number of channels that uploaded to Shorts daily grew over 80%.
Connected TV
TV was our fastest growing screen last year, and we're seeing growth and momentum internationally.
Artificial Intelligence
Creators will be able to expand their storytelling and raise their production value, from virtually swapping outfits to creating a fantastical film setting through AI's generative capabilities. We're taking the time to develop these features with thoughtful guardrails.
Protecting the YouTube Community
As we continue to innovate, nothing is more important than living up to our responsibility to protect our community. We're investing in the teams, technology, and systems that ensure creators and viewers have a safe experience on YouTube. We'll also continue to engage with policymakers to share our perspective on policies that impact our creators and artists.
Please follow and like us: