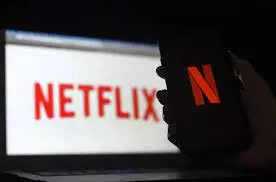 Netflix is reportedly rolling out a new feature for its TV users. The feature will enable users to customise the size and style of subtitles and closed captions. This ability was previously available only on the web.
Netflix caption customisation on TV
Media reports suggest that the update will allow users to choose from three text sizes – small, medium and large. Additionally, there will be four styles/colours. It is to be noted that the default option is white text option, drop shadow, light and contrast.
Other styles include Light (black text / white background), Drop Shadow (white text / black background), and Contrast (yellow text / black background).
This is a welcoming move as Netflix reported in 2018 that 70% of its content is watched on TVs. It is to be noted that other streaming platforms such as Disney Plus and Amazon Prime Video also offer similar adjustments to captions/ subtitles.
How will this update help users
The update will improve the viewing experience of TV users. For example, setting the right size of subtitles can help those with visual impairment and hard-of-hearing viewers.
Netflix password sharing
Netflix recently set its plan to end password sharing in motion. Amid a fall in paying customers, Netflix made it mandatory for freeloaders to pay for the subscription. The model was recently started in Canada, New Zealand, Portugal, and Spain.
The customers in these regions will be asked to set a 'primary location' to ensure that those in the same household can only use the account. These new settings can be accessed in a new 'Manage Access and Devices' page for the account owner to manage members who have access to the account.
Netflix was also testing the option to buy an extra member and transfer a profile in case someone buys a new account. These two options were also rolled out to these four regions.
Please follow and like us: