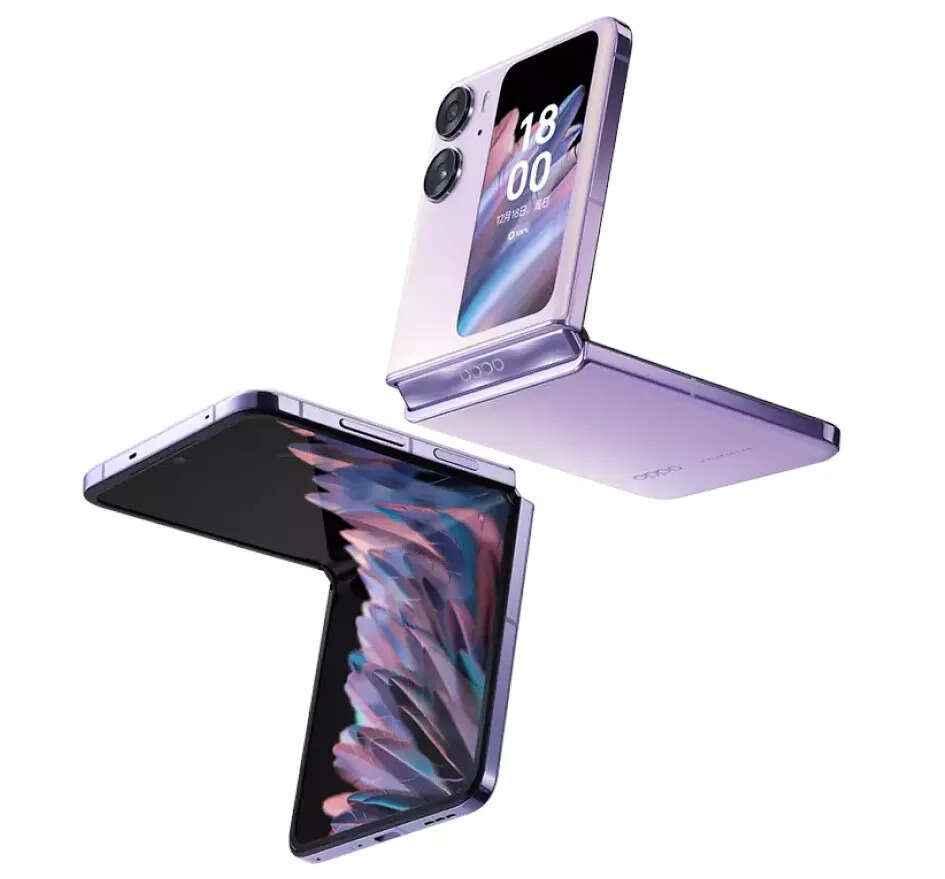 Oppo introduced its first-ever flip foldable phone, the Find N2 Flip in China in December 2022. The Chinese smartphone maker recently launched the foldable smartphone for global markets. The company also showcased the Oppo Find N2 Flip at the MWC 2023 event that was held in Barcelona. One of the key features of the phone is a bigger cover screen. The cover display on the Find N2 Flip is even bigger than the one available on Samsung Galaxy Z Flip 4. Currently, the smartphone's cover supports a handful of widgets from a few apps. During the global launch of the Find N2 Flip, Oppo has promised that it will improve the cover screen widgets over time. The company has also committed to adding more widgets of other apps for the outer display. According to a report by 9to5Google, Oppo has now confirmed that it will add a Spotify widget to Find N2 Flip in April.
Oppo Find N2 Flip: Availability
The Oppo Find N2 Flip foldable smartphone is currently available only to Chinese users. Pre-orders of the smartphone have already opened for the UK and a few other markets. Oppo's UK website mentions that the company will start shipping the phone on March 3. This means early adopters will have to wait for nearly a one-month before the upcoming Spotify widget becomes available for the customers.
Oppo Find N2 Flip: Available widgets
Initially, Oppo started offering just six widgets for the cover screen of the Find N2 Flip smartphone. These widgets include — Weather, Timer, Recorder, Camera, Calendar, and earbud controls. The handful of widgets offers a limited experience. However, on several occasions, the smartphone maker has promised to expand the selection of widgets over time.
Oppo Find N2 Flip Spotify Widget: More details
Oppo has reportedly shown off a new widget for the Find N2 Flip's cover screen. With the upcoming Spotify widget, users will be able to control playback on the popular music app. Find N2 Flip users will be able to do this without even opening the phone. The report claims that Oppo will start rolling out the Spotify widget for Find N2 Flip on April 15.
Please follow and like us: