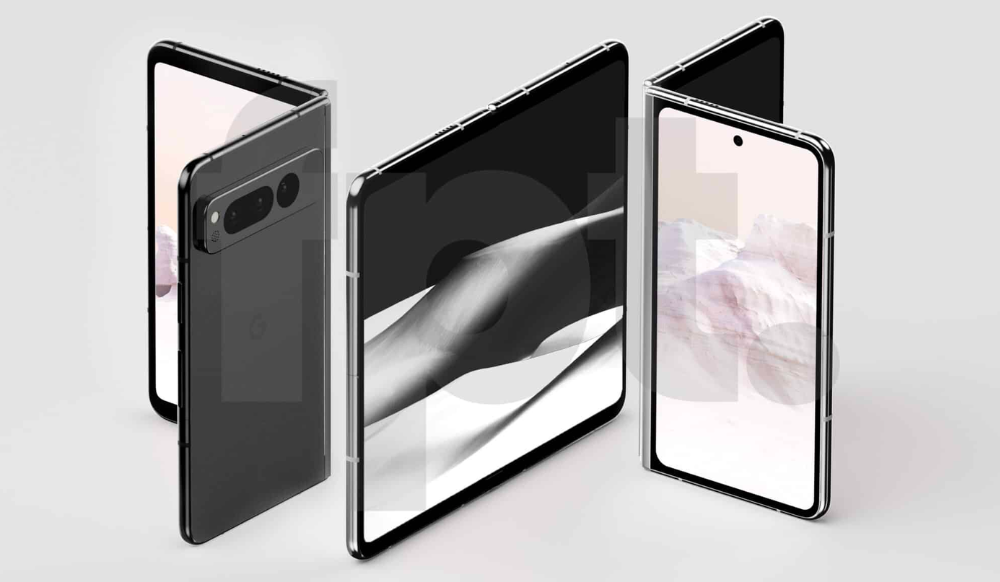 Google CEO Sundar Pichai has recently confirmed the date of the company's annual developer conference. Google I/O 2023 is set to commence on May 10 and the tech giant is expected to reveal its upcoming hardware along with its software-related innovations. The company teased the Pixel 6a during last year's Google I/O event and launched the same in July 2022. However, the company is expected to announce the Google Pixel Fold and Pixel 7a at the upcoming I/O event and may release both smartphones in June (earlier than last year's schedule).
Google Pixel Fold, Pixel 7a expected launch date
According to a report by 9to5Google, leaked retail listings claim that Google's first foldable smartphone will be launched in mid-June. The listings also reveal that the smartphone will be named Google Pixel Fold. Apart from this, the company is also likely to launch the Pixel 7a and a new blue variant of the Pixel Buds A-Series on the same date.
Google Pixel Fold: What to expect
As per the report, the Google Pixel Fold smartphone is rumoured to come powered by the Tensor G2 chipset which also power's the latest flagship smartphones — Pixel 7 and Pixel 7 Pro.
The retail listing also suggests that the Pixel Fold will be available in two different colour options. One of them is likely to be named "Carbon" which is expected to be a shade of black or grey and the other one is said to be "Porcelain" which is likely to be a white colour option. The report also claims that Google is also planning to release official cases for the Pixel Fold in three different colour variants — "Haze Midtone," "Porcelain," and "Sky".
The report also suggests that the Pixel Fold will be available in a single 256GB storage variant. Meanwhile, the retail listing claims that this will be the smallest storage variant that will be available. The Pixel Fold may also come out in a 512GB variant but this model will be available in a single "Carbon" colour.
Google Pixel 7a: What to expect
The Pixel 7a mid-range smartphone is expected to arrive in three different colour options — "Carbon," "Cotton" and "Arctic Blue. Earlier, a "Jade" colour option was also rumoured for the Pixel 7a. However, the latest report claims that "Jade" might be a colour option for the official case which will be joined by "Arctic Blue," "Carbon," and "Cotton White." variants. The report also mentions that the Pixel 7a may also have a single 128GB storage variant.
Please follow and like us: