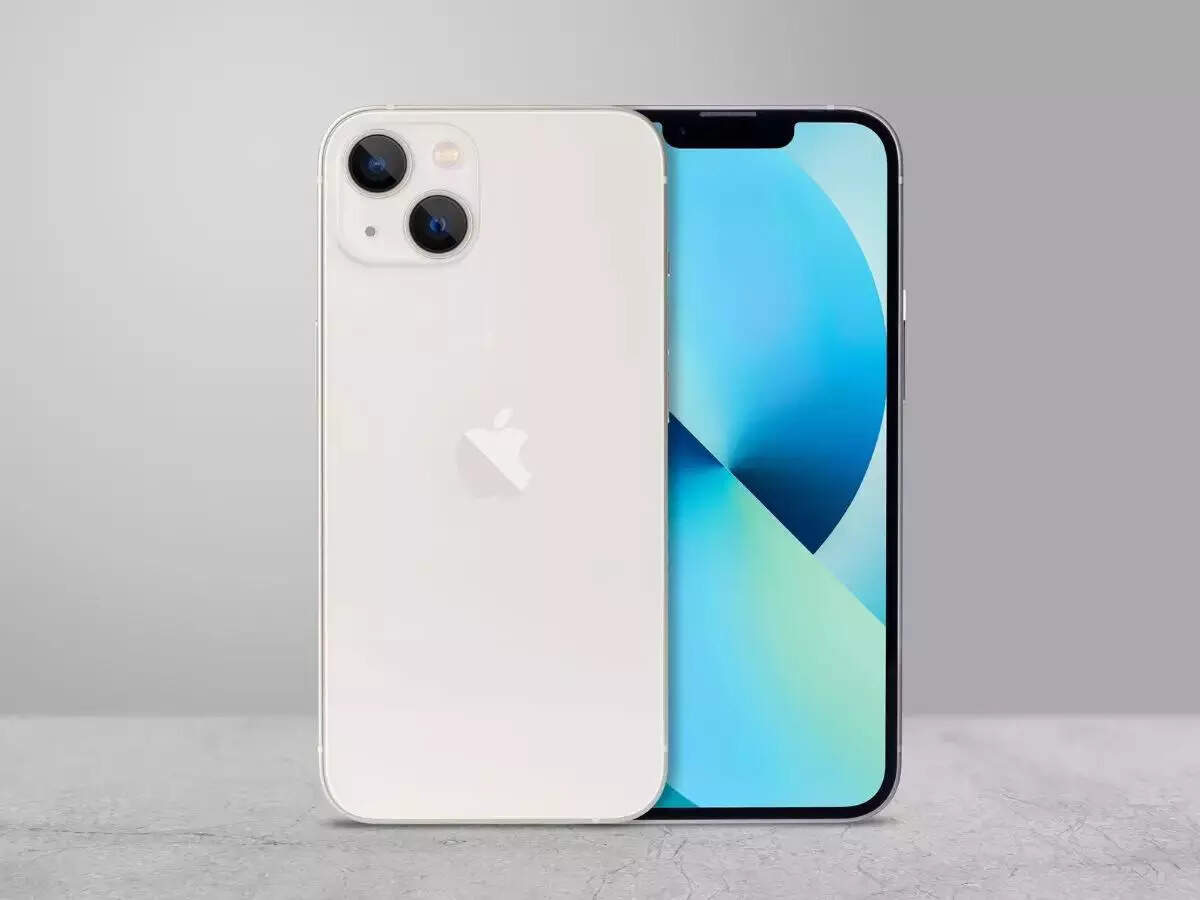 Apple had its best year in India and globally in 2022. It recorded a YoY growth of 11% in iPhone shipments even as it secured its highest ever market share of 5.5%, according to CyberMedia Research (CMR). On a global level, Apple captured the highest-ever share of smartphone shipments (18%), revenue (48%) and operating profit (85%) this year, as per Counterpoint Research. Now, a new report has claimed that people preferred iPhones over others – by a huge margin – last year.
According to Counterpoint Research's Global Monthly Handset Model Sales Tracker, Apple captured eight spots in the list of top 10 best-selling smartphones for 2022 – becoming the first brand to do so. The remaining two spots were taken by Samsung.
The top 10 list contributed 19% of the total global smartphone sales in 2022, the same as in 2021, the report said.
iPhone 13 was best selling smartphone
iPhone 13 was the best selling smartphone of 2022 as it contributed 28% of iPhone sales. The smartphone was the best-selling smartphone in markets including China, the US, the UK, Germany and France.
Interestingly, iPhone 13 remained at the top spot each month since its launch in September 2021 till August 2022. Furthermore, price cuts after the iPhone 14 series' launch further drove the iPhone 13 volumes in developing markets.
The report also mentions that iPhone 13 sales were two times more than that of the iPhone 13 Pro Max, which was the second best-selling smartphone in 2022.
iPhone 13 Pro Max drove more volume than other models
Counterpoint said that this was the first time that a Pro Max model of an iPhone series drove more volume than its Pro and base models in 2022. The iPhone 14 Pro Max captured the third spot in the 2022 list. It was the top-selling smartphone model for September, October and November of 2022.
Why was the iPhone 14 Pro Max a hit?
The iPhone 14 Pro Max sales were led by early adopters and those upgrading to a higher iPhone variant. Advancements such as dynamic island and faster processor, and "almost identical" design of base models to the previous year's offerings, helped the smartphone gain popularity.
The fourth spot was captured by Samsung Galaxy A13. Apart from this, the Galaxy A03 also made the cut to the top 10 list. Incidentally, the two models were the only LTE smartphones to make it to the list.
The Galaxy A13 performed well due to its price and specifications. Caribbean and Latin America (CALA), followed by India, contributed the most to its sales. Galaxy A03 performed well in developing regions like CALA and the Middle East and Africa (MEA).
Other phones in the list include iPhone 12, the best-selling smartphone of 2021 and the oldest model in top 10 for 2022. iPhone 13 Pro, iPhone 14, iPhone 14 Pro and iPhone SE (20222) also made the cut in the list.
Please follow and like us: