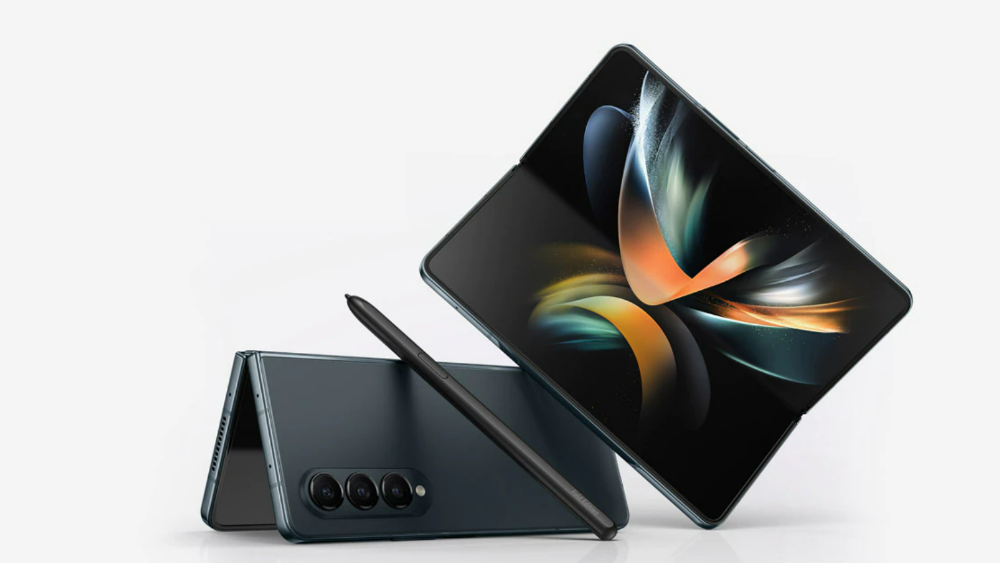 Samsung is expected to update its Galaxy Z Fold and Z Flip series with new foldable smartphones in 2023. The South Korea-based tech giant will reportedly use an improved hinge for the upcoming Galaxy Z Fold 5 smartphone. According to a report by The Elec (spotted by 9to5Google), Samsung is already testing an upgraded hinge for Galaxy Z Fold 5 but has set a lower bar for the same when compared to some rivals. The report suggests that the company is currently conducting the "final" tests for the Galaxy Z Fold 5's new hinge design. This test is likely to continue over the next month. The report also claims that Samsung will finalise the design for the new hinge once the testing has been completed. Samsung may unveil the Galaxy Z Fold 5 and Z Flip 5 in the first half of 2023.
Samsung Galaxy Z
Fold 5's new hinge design
The new hinge design for the Samsung Galaxy Z Fold 5 is named the "waterdrop" hinge. This new design flexes the screen inwards instead of folding it at a tight radius when the phone is closed. The latest design offers multiple benefits, which include — a less noticeable crease on the display, as well as no gap when the phone is folded.
With this new hinge design, Samsung Galaxy Z Fold 5 is also rumoured to be thinner than its predecessor. The report claims that the upcoming foldable phone will be 14mm or less in thickness. To compare, the Samsung Galaxy Z Fold 4 has a maximum thickness of 15.8mm.
As per the report, Samsung will start testing the reliability of this new hinge and display panel next week. The company is likely to test the build for 200,000 and 300,000 folds. The report explains that 200,000 would be done for basic wear and tear, while 300,000 folds will test the "limit" of the display and the new hinge design. The company aims to retain nearly 85% of the initial strength of the phone after 200,000 folds.
Comparing fold tests from other companies
The 200,000 figure may seem notable, but it is well below some of Samsung's latest rivals. Oppo recently launched its first flip foldable phone, the Find N2 Flip for the global market at an event in London, UK. The Chinese smartphone maker promises 400,000 folds on the Find N2 and Find N2 Flip. This number is twice what Samsung commits.
Eventually, users will find out how well these devices really hold up. However, Samsung is lagging behind even after being the biggest player in the foldable category.
Please follow and like us: