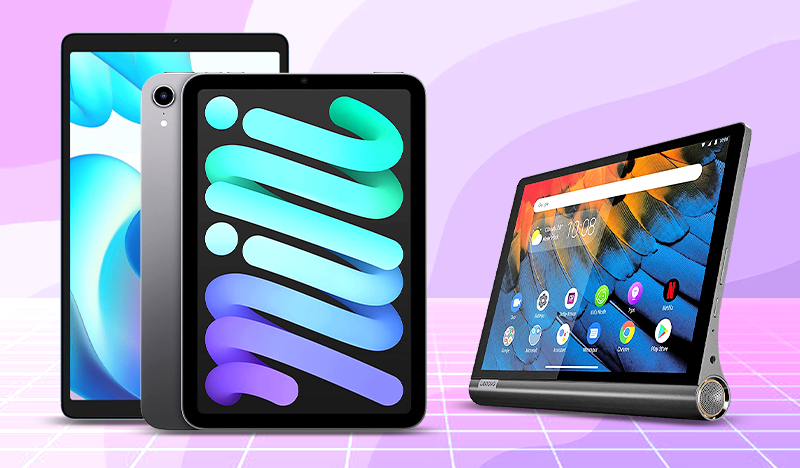 The Indian 5G tablet shipments grew 170% on a year-on-year (YoY) basis even as the overall India tablet market registered a 6% YoY growth in 2022, a new report said. The increase in shipments has been attributed to the rollout and consumers' appetite to future-proof themselves.
"Driven by a strong consumer appetite to future-proof themselves, and with 5G networks rolling out, the shipments of 5G tablets continued to gain strength through 2022," said Menka Kumari, analyst-Industry Intelligence Group (IIG), CMR.
According to CyberMedia Research (CMR)'s Tablet PC Market Report Review for CY2022, the shipment of tablets with over 10-inch displays constituted 63% of the overall shipments in the Indian market. Additionally, premium tablets (Rs 20,000 and above) grew 24% YoY last year.
"Consumers continue to seek tablets as companion devices for work, learning and play. Given the increased time spent on tablets, premiumisation is also setting in, with consumers prioritising premium tablets," Kumari added.
Which brands shipped most tablets in 2022
Lenovo led the market with a 29% market share in 2022. Despite being the only company to register a negative growth (33%), the Chinese company maintained the lead in shipments. Lenovo Tab M8 (HD) (Wi-Fi+4G) and Lenovo Tab M8 (HD) (Wi-Fi) series had a 21% and 12% market share, respectively, the report said.
Apple was placed second with a 23% market share, which is up from 20% in 2021. Apple iPad shipments recorded 17% YoY growth in CY2022 led by iPad 9 (Wi-Fi) with a 45% share and Apple iPad Air 2022 (Wi-Fi) with a 17% market share.
Samsung was placed third with a 22% market share – a 4% increase from 18% a year ago. Samsung shipments recorded 29% YoY growth in 2022 owing to the launch of the Samsung Galaxy A8 series, Galaxy S8 series and Galaxy S6 series.
Growth to continue in 2023: CMR
CMR anticipates that tablet shipments in India will record a growth of around 10-15%. The market research firm says that the growth will be facilitated by easing supply chain constraints and consumers spending more time on the go.
"Enterprise tablet demand will continue to hold, especially in healthcare, education and manufacturing. The entry of new market players, such as OnePlus and others, continue to illustrate the potential of the tablet market," Kumari added.
Please follow and like us: