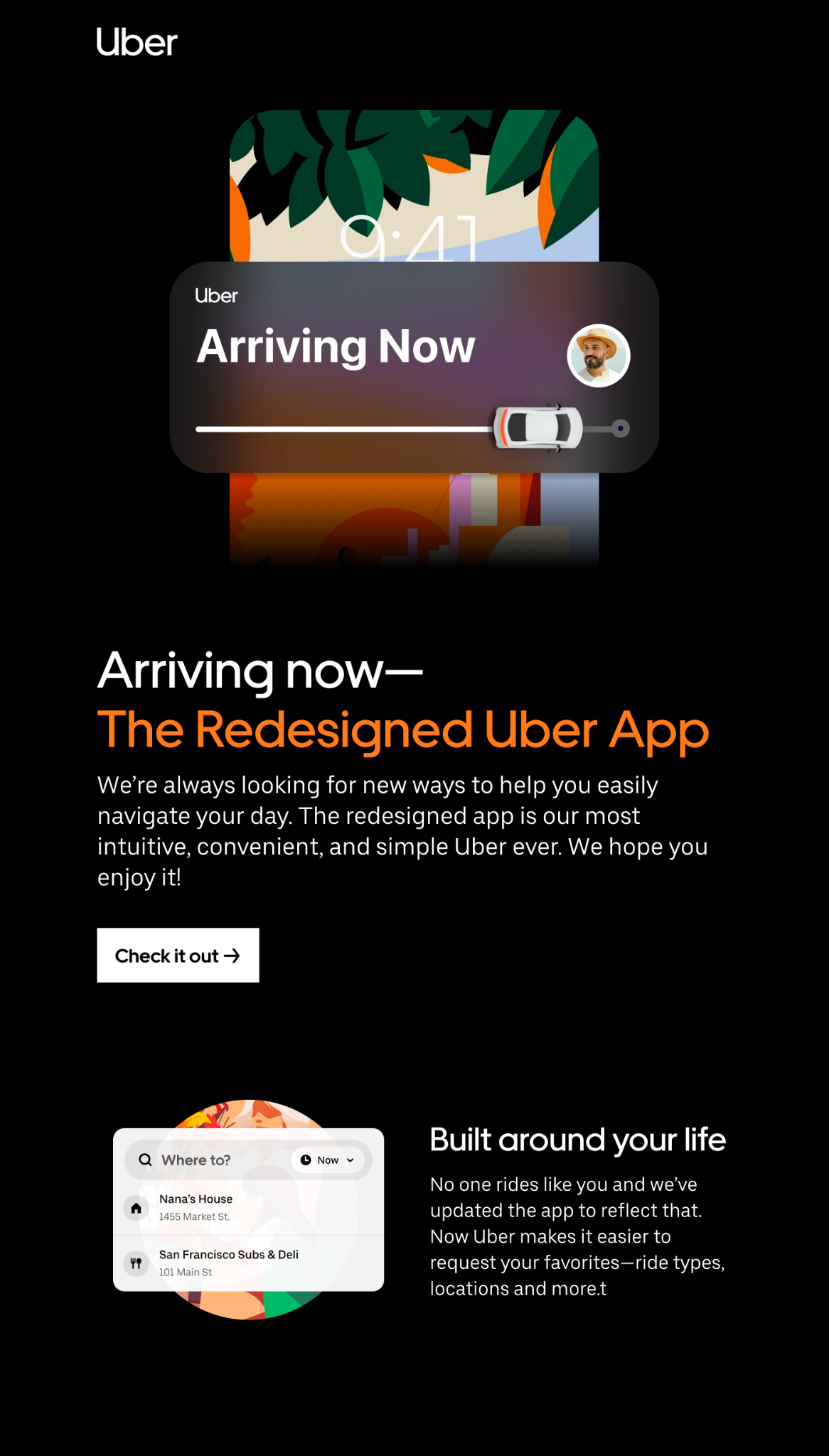 Popular ride sharing service Uber has revamped its app with a host of new features. The new features are first being rolled out on the iOS version of the app and will soon come to Android as well. Here are some of them:
New look homescreen
According to Uber, the homescreen experience has been simplified to help riders book trips more easily, with fewer taps, right from the get-go. Users can also access the new Services tab, which is a hub for all things on Twitter — from a nearby Moto to Auto, Intercity, Rentals, Reserve, Connect and more. The new "Activity Hub" helps keep track of past and upcoming rides all in one place.
Ride features
The new Uber app makes it easier to booking favourites – you can see ride types, locations, and more. Further, upon tapping "where to?" on the homescreen, "Saved Places" will appear for each rider, and the app will suggest a list of personalised destinations and ride types based on preferences, past trips, and most likely destinations. The app will also share personalised recommendations for ways to plan travel and save, based on how each rider uses Uber, according to Uber
For instance, if a user often takes the Uber Auto, it is likely that it will be the first option they see on the app. There will also be suggestions regarding other affordable options.
Live Activities
come to Uber
Those who have the iPhone 14 Pro or iPhone 14 Pro Max can make use of the Dynamic Island. Now, with Live Activities on the lock screen, riders can easily track the live progress of their ride and receive critical updates like vehicle details, the latest ETA information, and trip status – all on the Lock Screen without opening the app.
Do keep in mind that riders will need to ensure their device is up to date with the latest available software, and the latest version of the Uber app to experience the redesigned app and its new features.
Please follow and like us: