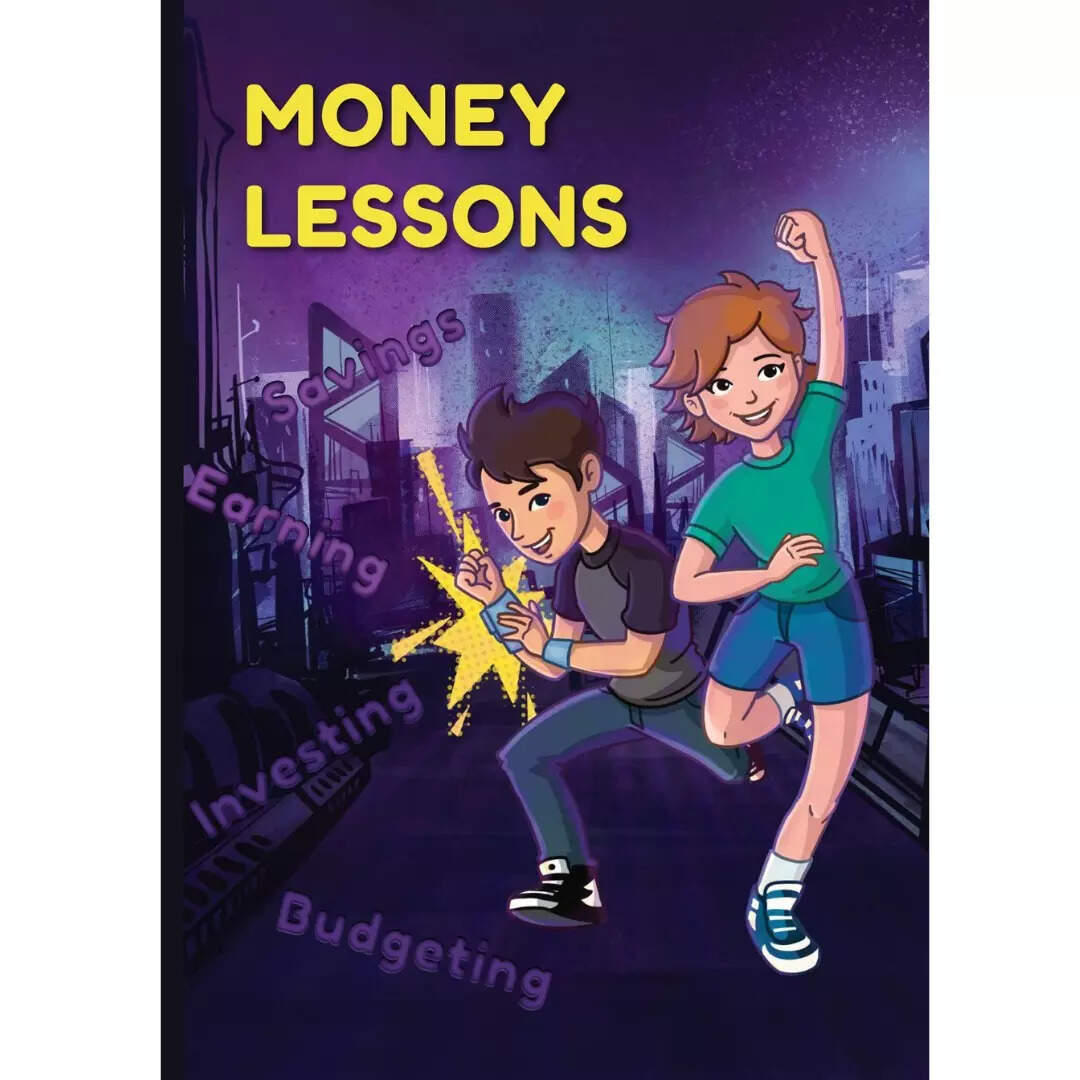 Following the Financial Literacy Week by RBI, Flipkart co-founder Binny Bansal launched a graphic novel-cum-handbook for kids aged 6 to 16 called Money Lessons by BrightCHAMPS to teach them about money.
Bansal's Money Lessons, novel-cum-handbook will be released and distributed at the ongoing GSV-Emeritus All Eyes on India Summit in Gurgaon and is available on Amazon and through the accompanying Money Lessons app on Play Store and App Store. The book and app align with BrightCHAMPS' broader vision of helping children become financially independent and secure at a young age instead of learning costly lessons later in life.
The need to impart essential financial education to kids from a young age has become necessary, considering the low number of financially literate adults worldwide. Recently, Michigan and Florida made personal finance mandatory for high school kids, taking the total of US states that have instituted this requirement to 14.
In India, only 27% of the adult population is financially literate, while in five Southeast Asian countries, the average financial literacy scores are under 13%, and it barely crosses the halfway mark in the US at 57%, according to an OECD report. The book covers topics such as the evolution of money, banking, spending, saving, borrowing, investing, and more.
The Money Lessons is a fun-to-read graphic novel that captures kids' imagination and provides practical tips, tricks, and knowledge that can be applied to real-life scenarios. It also features two teenage superheroes, Max and Ray, who go on adventures, along with gripping puzzles, activities, exercises, and games.
The novel is also accompanied by an interactive app that encapsulates the written word, providing kids with an immersive experience for deeper understanding and retention of complex concepts. The founder and CEO of BrightCHAMPS, Ravi Bhushan, said that "Money Lessons" is the result of months of hard work, research, and fact-checking, ensuring that children as young as six can understand money-related concepts in an age-appropriate and unthreatening manner.
Flipkart Co-Founder and an investor in BrightCHAMPS, Binny Bansal, in his foreword, said that "Money Lessons" is a wonderful book that helps kids learn essential lessons like spending, saving, investing, loans, banking, currencies, and the changing value of money in an age-appropriate and meaningful way. The book attempts to nudge every kid in the world towards taking the right money decision, which is the most appropriate for them.