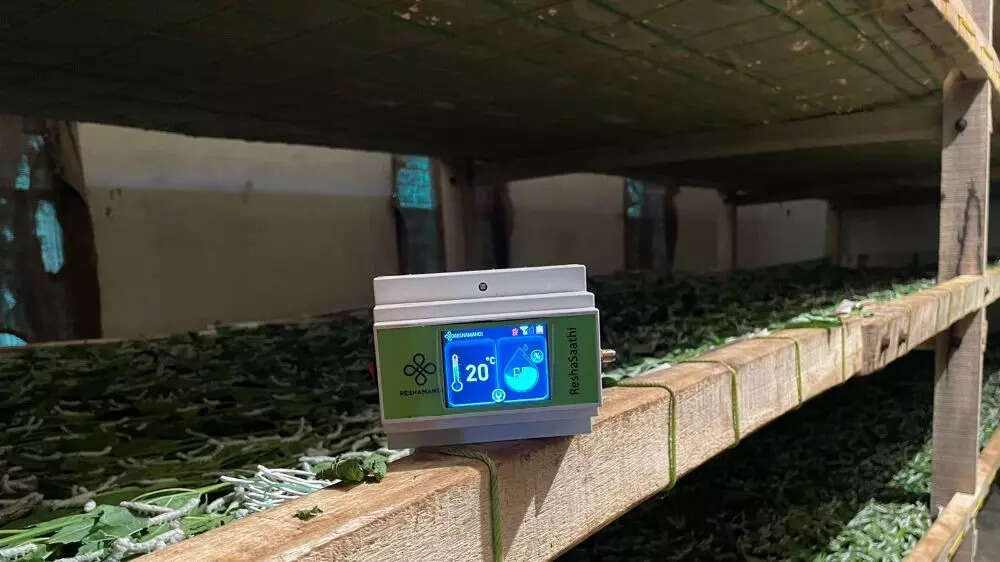 ReshaMandi is a farm-to-fashion digital platform for the natural fibre supply chain. The company has now announced a new version of the platform for its IoT device. This device will assist farmers to improve their crop quality.
What is Reshamandi
As a part of its overall product offering, Reshamandi provides IoT devices to farmers who have partnered with the platform. The company works with farmers to offer technical assistance in various aspects of production. Recently, the firm also launched its app for iPhone users.
ReshaMandi promises to empower its stakeholders by giving them access to a wider range of business options. The company claims that the engagement witnessed by the app over the past two years has also proven the same.
Resha Abhivruddhi
package: What is it
The Resha Abhivruddhi package, which includes the new IoT device, offers farmers monetary assurance in case of crop failure and insurance as well. So far, 85% of the total claims made by farmers have been settled, with the highest claim made by a farmer being Rs 1.8 lakhs. The company also claims to have observed a 10-15% boost in farm-level yield with farmers using the latest device. As per the company's projections, this will rise to 25-30% in the coming days.
ReshaMandi IoT device
: Key features
ReshaMandi's latest device is designed to monitor the temperature and humidity of the fibre-producing crops. This device sports a TFT display and claims to consume lower power. The device also promises to offer a battery life of more than 48 hours.
It also has a dual SIM functionality that can connect to ReshaMandi's main server and can also support multiple network providers. The company has introduced a disease detection tool in the mobile app to assist the farmers in analysing crops while sending personalised real-time advisories whenever required. With this device, farmers not only have a 30% lower chance of crop failure but also receives crop insights from additional satellite-based data.
For example, Mulberry IoT devices aid healthy produce and a continuous supply of the leaves that are to be consumed by silkworms. To ensure the yield and quality, monitoring of the conditions at the farm level is of utmost importance. Therefore, the usage of the latest device will reduce the chances of crop failure. To date, over 100 mulberry farm IoT devices have been installed.