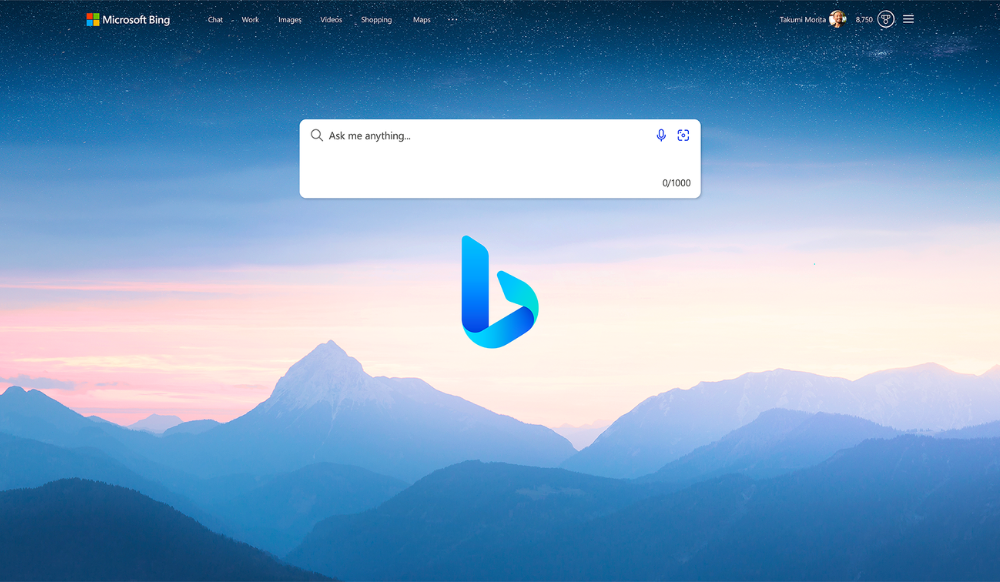 After many ups and downs with the new Bing, Microsoft is now bringing the new Bing and Edge to smartphones. And not just that, the new Bing is also coming to Skype.
Microsoft bets big on Bing and
Edge
Two weeks after the release of the ChatGPT-powered Bing and Edge, over a million users from 169 countries have been welcomed into the preview program, and it is constantly expanding the preview to include more people, says Microsoft.
The Bing mobile app, available on iOS and Android, will offer a modern design and user interface. By tapping the Bing icon at the bottom, you can initiate a chat session offering the same features as the desktop version.
Microsoft says 64 per cent of searches come from smartphones, which is why the new Bing and Edge are coming to smartphones.
You can pose both straightforward and intricate questions and obtain answers and references. You may choose from various answer formats, including bullet points, text, or simplified responses. You can refine your inquiry by exploring the Bing chat function or even draft an email, poem, or list.
The new Bing mobile app now includes voice search, a highly requested feature by the preview community, which provides greater flexibility in delivering prompts and receiving answers. This feature will be available on both mobile and desktop versions.
Additionally, those with preview access can also enjoy the new Bing experience directly from the homepage of the Microsoft Edge mobile app.
Chat smartly with ChatGPT-powered Bing in Skype
To enhance your collaborative efforts with friends and family, Microsoft is introducing AI-powered Bing for Skype. With this new Skype, you can have a co-pilot for your group as you remain connected and plan your next gathering.
Add Bing to your group, like any other Skype contact, and ask Bing to answer questions and provide information for everyone in the chat.
For instance, if you are discussing a family reunion, you can ask Bing for suggestions on travel destinations, weather forecasts, and events during your trip, and everyone in the chat will receive the results. If you are catching up with friends, you can request Bing to fetch information from the web, such as the latest news or awards shows, to include in your conversation.
You can customise how you want your answers presented, whether in bullet points, text, or a simplified response, and Bing can accommodate your preferences. Also, Bing can speak more than 100 languages and translate between them.