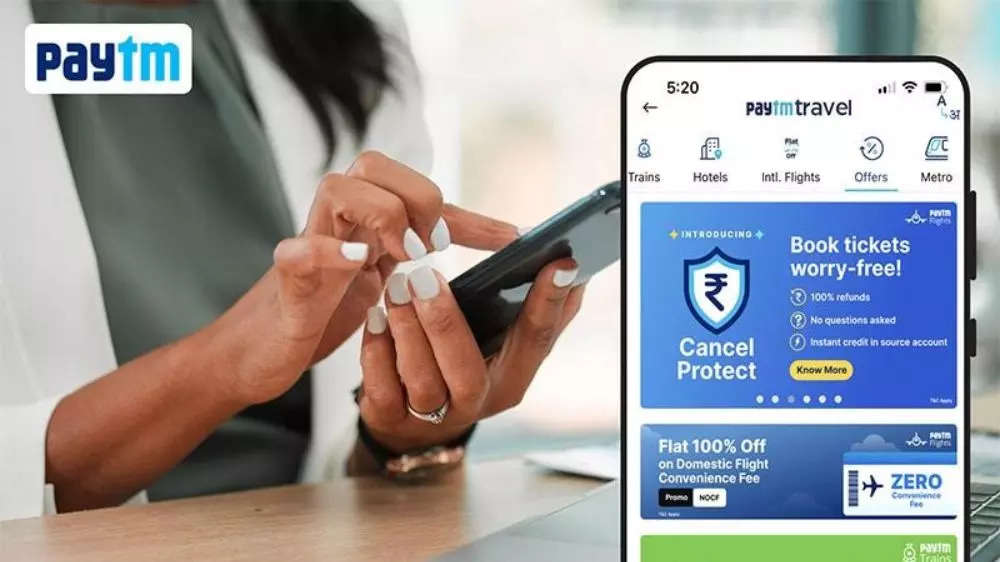 One97 Communications-owned online payment service Paytm offers other services like ticket booking, bill payment and more. The mobile payment company has announced a new subscription to protect users against cancellation charges levied by airlines or bus operators. Customers can buy the 'Cancel Protect' premium which varies in cost across different bookings ranging from flights to buses.
Paytm Cancel Protect premium
: Price
Customers can purchase 'Cancel Protect', starting at a premium of Rs 149 for Flight tickets and Rs 25 for Bus tickets.
Paytm Cancel Protect: How it works
Paytm's Cancel Protect premium will help customers to claim a 100% refund for trips that are cancelled through Paytm at least 24 hours before the scheduled departure time for flights and at least 4 hours before the scheduled departure time for buses. The company claims that with 'Cancel Protect', there is no cap on the refund amount and the fare will be credited instantly into the source account upon cancellation.
During the announcement of the new premium plan, a Paytm Spokesperson said, "We have introduced a host of customer-friendly product features on our app that have immensely simplified the travel booking experience and addressed the needs of the Indian traveller. Our 'Cancel Protect' is the perfect solution for customers who are looking for a flexible and convenient way to protect their travel plans. Along with the convenience of ticketing, we offer users great deals and discounts on travel bookings, helping customers save more."
In other news, China-based e-commerce platform Alibaba has sold its 3.1% stake in Paytm. The company sold the remaining direct stake in the mobile payments platform for about Rs 1,377 crore through block deals on NSE. According to NSE data, out of the 2.1-crore share block sold by Alibaba, about 54 lakh shares worth nearly Rs 347 crore, was bought by Morgan Stanley Asia (Singapore).